5th CCP Phenogenomics Conference
14-15 September 2023, Praha and on-line, Czech Republic /
The scientific committee has selected the topic of rare diseases: experimental models & delivery of therapies as the main thematic focus of this year Conference. The keynote lectures were given by:
James Noonan, Yale School of Medicine, United States, "Mouse models as an entry point for understanding gene regulatory variation and its effects on traits within and across species"
Matthew T. Maurano, Institute for Systems Genetics & Dept. of Pathology, NYU Medical Center, United States, "Synthetic genomic dissection of enhancer context sensitivity and synergy"
The Conference provided again an excellent opportunity to support networking and interactions among the researchers, CCP staff, users and experts from the commercial sector.
The conference was attended by 158 participants,
ABSTRACT BOOK (PDF)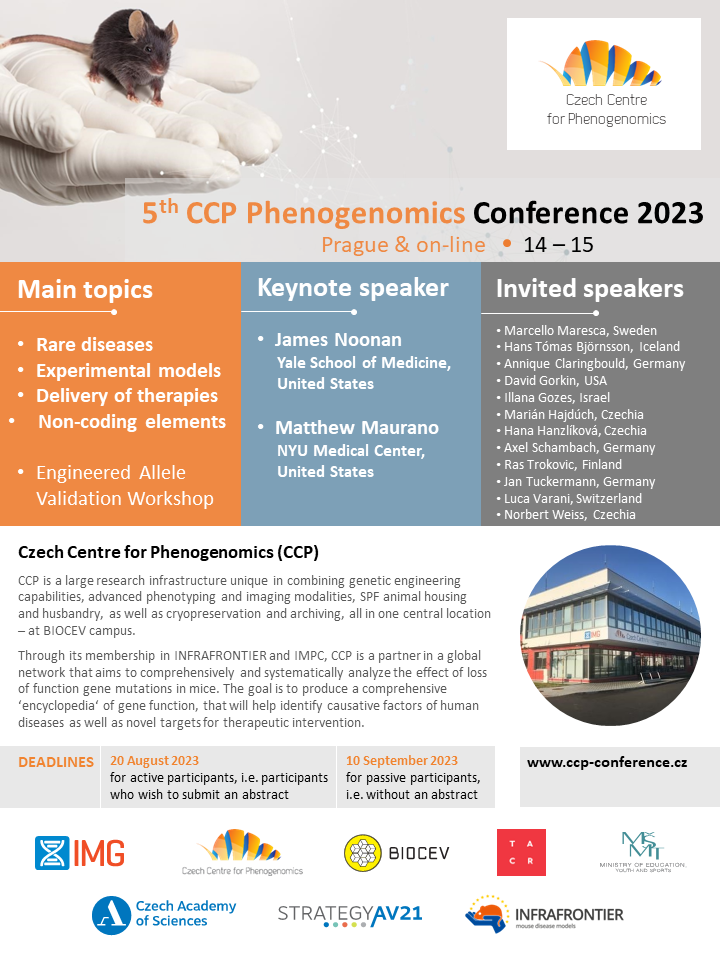 Photo gallery: