First call to access the ISIDORe resources dedicated to SARS-CoV-2 and COVID-19
The first call is divided into six main sections which are: Surveillance & Epidemic Risk Management; Understanding SARS-CoV-2 & Covid-19; Diagnostics; Therapeutics; Vaccines; and Social Sciences & Epidemiology.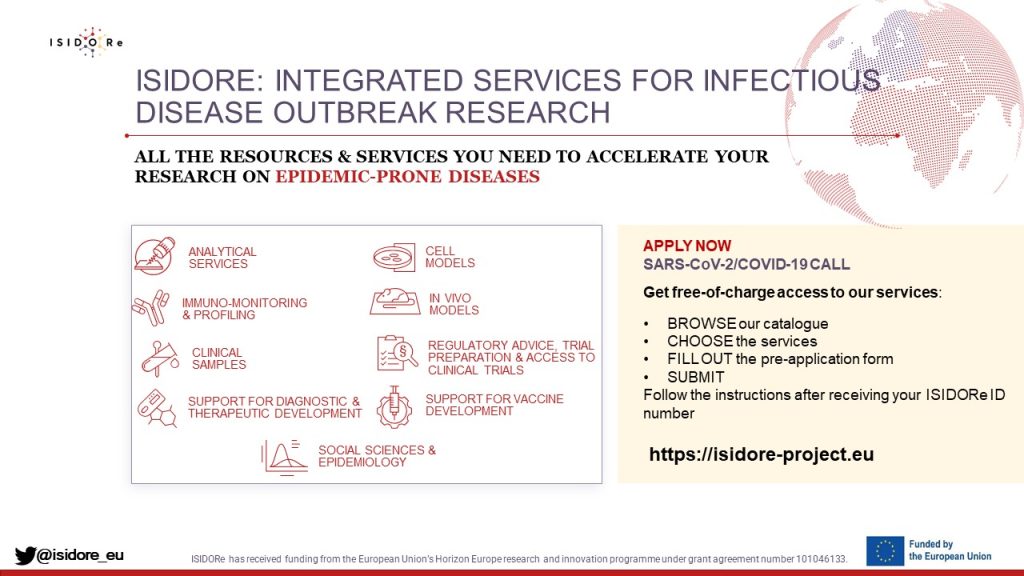 The call is multidisciplinary and open to all scientists both from academia and private sector, including the partners of the ISIDORe consortium. The users wishing to benefit from the support of ISIDORe are requested to submit proposals that will be evaluated based on their feasibility and scientific merit (independent peer review).

More information on application modalities on the ISIDORe website.